First impressions
We have had a number of Sphero older robots in the past and when the RVR was announced as a more extensible coding platform it was a no brainer upgrade.
Out of the slickly packaged box, the RVR looks really well built and feels like it's designed to take the punishment that kids will put it though. After using it for a while and putting it through some knocks we can attest to the build quality.

All the electronics and motors are well protected from impact and dirt, encased within a plastic body. A very nice touch is the clear casing of the body - an idea from Sphero's earlier robot the Sprk and the Sprk+. This lets you see the different parts which make up the robot - the control board, battery and servos.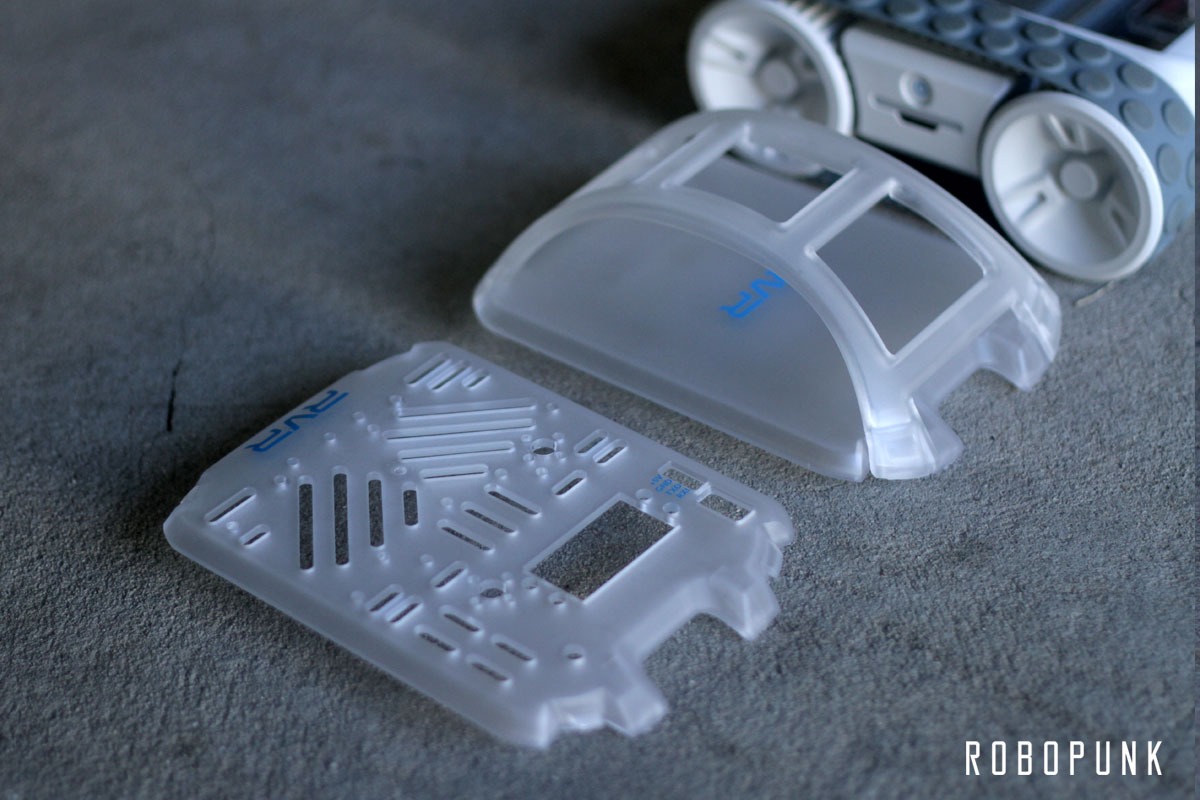 You get 3 covers with the Sphero. A full cover that completely protects the RVR's internals for times when you want to bring it outside for some fun in the dirt. A hacker cover for makers who need access to the ports and power. There are also multiple screw holes and cuts on this cover so you can secure different components to the top of the RVR. A protective roll-cage fits on top of the 2 covers and offers protection for any electronics that are added to the RVR.